Roller - 1.5 Ton, Vibratory, Asphalt
Overview
Arguably some of the toughest rollers in the world, the Terex® range of compact tandem rollers are operator friendly and designed for rigourous demands of the plant hire industry. High compaction productivity is achieved via the powerful, well proven mass exciter system to deliver high dynamic force. Optimised balance between frequency and amplitude provides ultimate versatability in meeting all kinds of job site conditions.
Features
Rugged "rental tough" design to withstand plant hire industry conditions.
Water cooled diesel engines provide excellent reliability,low noise and low emissions.
High static linear loads reduce the number of passes.
Excellent service access.
Optional pressure fed water sprinkler provides greater flow regulation for improved cleaning capability.
Use your toolbox to add equipment to a handy list you can then use to request rates or for your own reference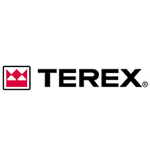 Images are representative of product. Product may not be exactly as shown.