Roller - 30
Compaction for all types of sand, gravel and soils. Ideal for base preparations in the construction of roads, parking lots, sidewalks, patios, etc. Also suited for the compaction of asphalt surfaces.
Specifications:
- Width: 30" (750 mm).
- Weight: 2000 lbs. (920 kg).
- Fuel: Diesel.
Use your toolbox to add equipment to a handy list you can then use to request rates or for your own reference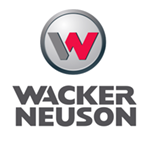 Images are representative of product. Product may not be exactly as shown.