Brush Cutter - Gas
Superior cutting takes a sharp blade and equally sharp technology. The FS 460 C-EM is the first STIHL brushcutter available featuring the STIHL M-Tronic™ system – an intelligent engine management system designed to deliver optimum engine power at all times.
The STIHL M-Tronic™ engine automatically adjusts to changes in elevation, temperature, air filter cleanliness, fuel quality and octane levels, eliminating the need for manual carburetor adjustments. And that's just the beginning.
With a 29% increase in engine power over the FS 360 C-E, yet many of the same hardworking features like STIHL Easy2Start™, a fuel-efficient, low exhaust emission engine, vertically pleated paper air filter element for extended service life and a four-point anti-vibration system for improved comfort, the FS 460 C-EM definitely ranks high for superior performance.
Use your toolbox to add equipment to a handy list you can then use to request rates or for your own reference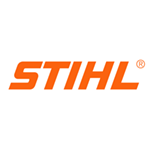 Images are representative of product. Product may not be exactly as shown.