Chainsaw 18
The MS 261 C-MQ has all the same great features as the MS 261 – low exhaust emissions, high fuel efficiency and robust performance, but also features the advanced STIHL M-Tronic™ engine management system and STIHL Quickstop® Plus chain braking system. With STIHL M-Tronic™, an onboard microprocessor digitally monitors and automatically compensates for changes in your work conditions including elevation, temperature, fuel quality, varying octane levels and dirty air filters. The saw also features STIHL Quickstop® Plus, an additional chain braking feature designed to stop the chain in less than one second when you completely release the rear handle.
Specifications:
Displacement: 50.2 cc (3.06 cu. in.)
Engine Power: 3.0 kW (4.0 bhp)
Powerhead Weight: 5.2 kg (11.46 Ibs.)
Fuel Capacity: 500 cc (16.9 oz)
Chain Oil Capacity: 270 cc (9.13 oz)
Power Source: Gas
Use your toolbox to add equipment to a handy list you can then use to request rates or for your own reference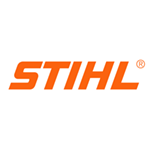 Images are representative of product. Product may not be exactly as shown.