Chop Saw 14
Get industry-leading performance, durability and ease of use in a versatile cut-off machine that handles a wide variety of materials. With a powerful 15-amp, 4.0 maximum horsepower motor and speeds up to 3900 RPM, this abrasive cut-off machine allows for fast cutting of drywall track in bundles, angle iron, conduit, pipe, channels, tubing and rebar up to a 5" maximum capacity. With an adjustable fence, it can make 45° miter cuts quickly and accurately without flipping heavy material.
Features
Powerful 15-amp, 4.0 maximum horsepower motor:
Delivers maximum cutting performance in various materials
Large cutting capacity: Accommodates a wide range of cutting applications up to 5"
Durable, lightweight design: Permits portability without sacrificing durability
Oversized wheel guards: Provides added protection from debris
45° Miter capacity with adjustable fence: Allows for quick and accurate miter cuts without flipping heavy material
Large spindle lock button: Make quick and easy blade changes wearing gloves
Quick-adjust vise clamp: Adjusts quickly for different material sizes
All-ball-bearing construction: Delivers maximum durability
Specifications:
Voltage: 120 AC/DC
Amps: 15.0
Wheel Size: 14″
Max HP: 4.0
No Load RPM: 3,900
Arbor Size: 1″
Cut Type: Abrasive
Mitering Fence: Yes
Spindle: 1″
Spindle Lock: Yes
Bevel Capacity: 45°
Length: 16″
Tool Weight: 47.5 lbs

Use your toolbox to add equipment to a handy list you can then use to request rates or for your own reference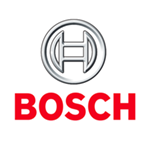 Images are representative of product. Product may not be exactly as shown.