Pipe Wrench 36"
Straight Pipe Wrenches have a sturdy, ductile-iron housing and an I-beam handle with a full floating forged hook jaw, featuring self-cleaning threads with replaceable hook and heel jaws. Heavy-duty pipe wrenches comply with federal specifications GGG-W65IE, Type II, Class A.
Use your toolbox to add equipment to a handy list you can then use to request rates or for your own reference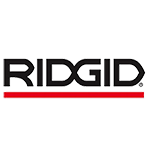 Images are representative of product. Product may not be exactly as shown.