Power Drive, 700, Rigid
Specifications:
Capacity 1/8" - 2" Pipe (6 - 50 mm). 1/4 "- 1" (8 - 25 mm) Bolt (using 00-RB Die Heads).
Weight 25 lbs. (11 kg) Power Drive only.
Length 28 1/4" (71.7 cm).
Switch Double-throw reversible.
Gear Head Spur gear reduction face gear drive. Spring-loaded adapter pawls. Hardened steel spindle gear.
Body Cast aluminum.
Die Heads 12-R. Other Die Heads with adaptors: 00-R, 00-RB, 11-R.
Use your toolbox to add equipment to a handy list you can then use to request rates or for your own reference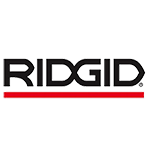 Images are representative of product. Product may not be exactly as shown.