Road Breaker
The Bosch BH2760VC Brute™ Breaker Hammer delivers the best concrete removal rate in its class, impressive for a tool that weighs just 63 lbs. Providing 1,000 BPM and 35 ft.-lbs. of impact energy, this tool can handle heavy-duty applications such as asphalt work or foundation removal. The Vibration Control™ system includes a longer air cushion in the hammer mechanism and shock-mounted handles. The breaker hammer doesn't need a compressor, running on any 115/120V AC/DC, 15-AMP outlet or 2,500-watt portable generator.
Features:
Impact-to-Weight Ratio – 35 ft.-lbs. impact energy at only 63 lbs.
Total portability – operates on 115/120 V AC/DC, 15-amp outlet or 2,500-watt portable generator.
Vibration Control™ system – elongated air cushion in the hammer mechanism for all-day use.
Ergonomic shock absorbing handles – also reduces vibration for greater user comfort.
Service Minder™ brushes – preventative-maintenance assurance for long tool life.
1,000 BPM – best material-removal rate in class.
Grease-packed gearbox and hammer mechanism – eliminates uncertainty of worksite lubrication.
Rubberized nonslip housing cover – reduces accidental fall-over.
Hammer tube designed to dissipate heat – longer tool life.
Use your toolbox to add equipment to a handy list you can then use to request rates or for your own reference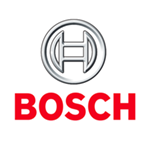 Images are representative of product. Product may not be exactly as shown.