Concrete Vibrator, 1-7/8
Immerse the head of this concrete vibrator into wet concrete to release any trapped air and excess water to allow the concrete to settle within the formwork properly and solidly. The vibrator is lightweight to allow for less fatigue and the 16" vibrating head gains speeds up to 4,000 RPM to get the job done quickly.
.
Specifications
Amperage (amps) 15
Horsepower (hp) 2.2
Maximum speed (rpm) 4000 VPM
Power cord (ft.) 13 ft.
Product Weight 43 lbs.
Shipping Weight 33.65 lb.
Shaft Diameter 1-7/8 in.
Use your toolbox to add equipment to a handy list you can then use to request rates or for your own reference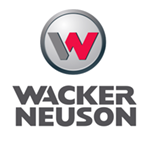 Images are representative of product. Product may not be exactly as shown.